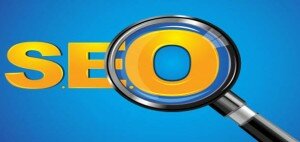 If you are using WordPress for any of your money making websites in your Internet Business, then it will be the most important article you will read about WordPress risk strategy.
Using WordPress comes with some risks and you need to take care of them with sound risk management strategy to avoid any issues in future. After all you do not want your website to get hacked or become comments spam hub.
I call it 5ws Strategy for WordPress. It is as followings:
WordPress Security
WordPress SEO
WordPress Spam
WordPress Speed
WordPress Stats
Here are the quick details for each WS in this strategy. You get to know what needs to be done and why it should be done and for how to do it guides and resources checkout the links in the footer of this article.
1- WordPress Security
There are about 70+ Millions WordPress websites online and most of them are not secure. As reward for hackers is great due to the number of sites they can infect. They are always trying to exploit the WordPress and release some type of virus.
You must make sure that your website is secure, using latest WordPress version. Also make sure that you are using secure theme and secure plugins.
Try to keep plugins to the minimum and use only which you install directly from WordPress directory but still there is risk so avoid using any plugin you do not know if it comes from reliable source. Also best option is to have security plugins installed and your website's database and files backup taken daily or at least weekly. How to take backup and what specific security plugins to install is out of the scope of this article but you will find the links in the footer for detailed posts and resources where you have find all the details you need to know to implement the wordpress security measures for your website.
2- WordPress SEO
WordPress is great for SEO, Matt Cuts of Google loves it and endorses it but if you are not using right theme then SEO of your website is screwed. It is the theme installed on your WordPress site which, most of the time, take cares of your on-site and on-page SEO.
So make sure that the theme you are using comes from professionals who know what they are doing. It will be great if you keep SEO in mind while selecting the theme for your website.
Also make sure you have got SEO plugin installed and SEO urls turned on for better SEO rankings.
3- WordPress Spam
There are tools and softwares released often to spam WordPress powered websites. You must take care of your website to avoid getting spam comments live on your website.
Make sure akismet plugin is activated. It will take care of 50% comment spam on your website. But most of the comment spam will keep coming, you better approve manually and also be very picky which author's comment you approve so you discourage commentators which are there just for backlink and no other reason.
It is also better practice to close comments on old posts as most of the time spammers target your old posts which are now ranking in Google. Better have link to contact page there and comments closed. So if somebody wants to add something critical, they contact you and let your know about that.
4- WordPress Speed
It is very tempting to install all those latest plugins to add bells and wistels to your WordPress website. But remember this can slow your website. And everybody knows that Google loves sites which load speedy.
If your website does not load faster, visitors are going to hit back button, and google again, and Google is going to take note of this. And next time if you do not take care of Speed issue yourself, they will and they will stop sending visitors to your website.
It is suggested you must use some caching plugin and also try to have the minimum plugins and stuff on your most important pages like sales pages and lead generation pages. So that pages load faster and visitors get your message quicker and then take the action which you want them to take.
5- WordPress Stats
As you take care of all above issues, you are going to get more traffic to your website. You must be already using some traffic stats solution like Google Analytics. But I recommend that you have some stats plugin installed on WordPress too. This helps compliment your other efforts and result into growth.
As you login to your wordpress often for posting new content, checking new comments, you also must spend some time to browse the traffic logs provided in the WordPress dashboard with a simple stats plugin so you know which page is getting most traffic. For which keywords your pages are ranking. From which page most of the visitors are leaving your website so you can improve that page.
Hope this will help you devise your own S5 Strategy for WordPress site and get your Internet business protected, and ready for growth. For detailed tutorials and checklists to implement all the steps suggested in this article checkout the links in the footer.